Indonesian Ambassador to China, Visited APUS and the Two Sides Reached an Agreement
On the afternoon of March 27th(Beijing time), Indonesian ambassador to China H.E. Soegeng Rahardjo, Mr.Santo, Counselor in China, and Mr.Maulana and other officials from the China Secretariat visited the headquarters of APUS Beijing. Li Tao, the founder and CEO of APUS Group, warmly received related personnel.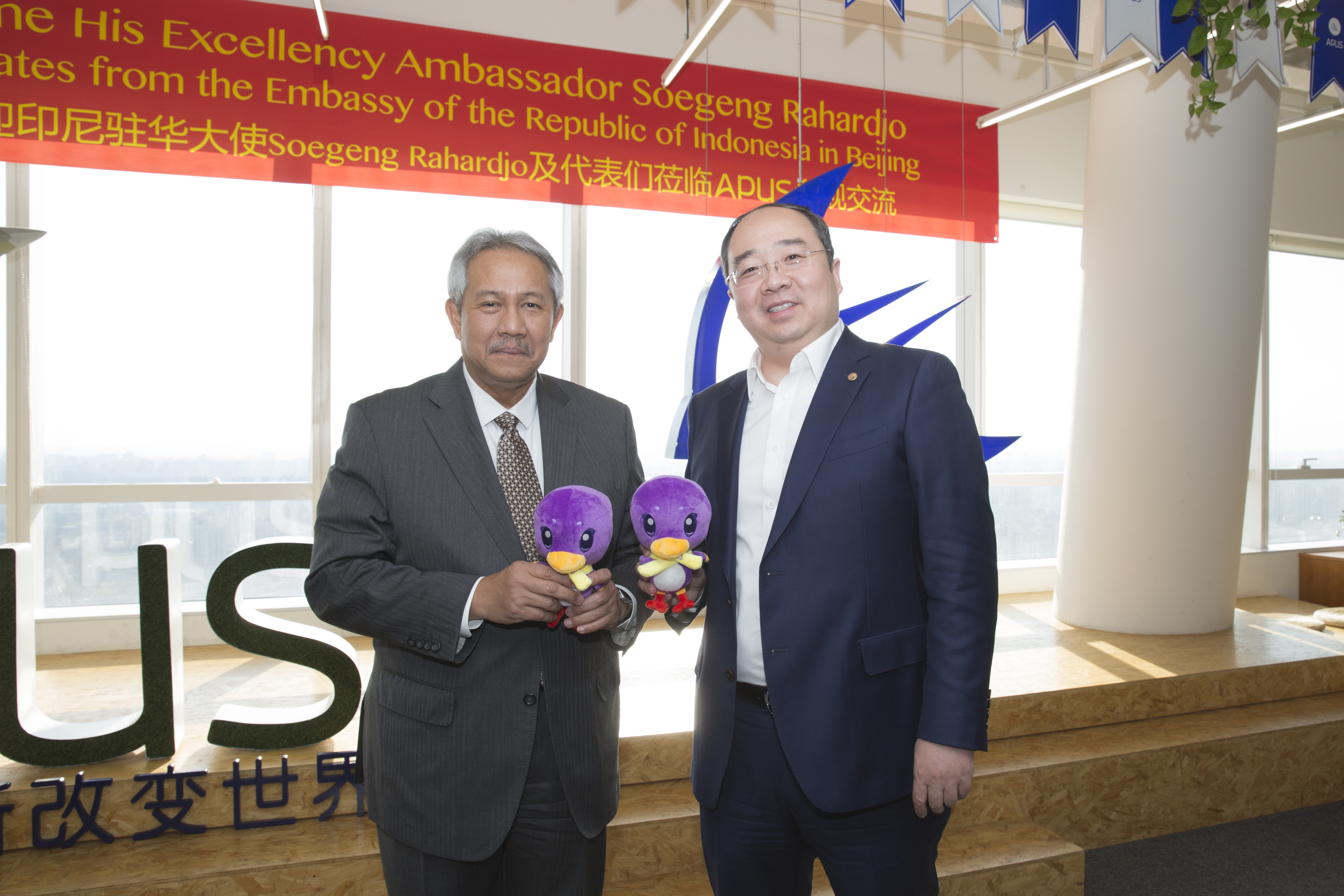 During the visit, APUS founder and CEO Li Tao introduced APUS's development, globalization process and its business in Indonesia to the ambassador and his delegation.
Li Tao represented that APUS's first five-year plan and APUS ecosystem construction are still being deployed globally, and APUS revenue will grow at a rate of 100% every year for the next five years.
With respect to investment and cooperation, the Indonesian ambassador to China and APUS conducted in-depth discussions on how to promote the development of the Internet industry in China and Indonesia and establish a regular exchange mechanism in the filed of Chinese and Indonesian science and technology; A consensus on investment and cooperation was reached on the development of building a local science and technology park, promoting local e-commerce, the payment industry, tourism promotion, and establishing China-India Internet Summit Forum.